THIS FREELY ACCESSIBLE  WINDMILL VILLAGE GIVES A
FANTASTIC INSIGHT INTO DUTCH HISTORY
Discover a world of
craftsmanship and history.
De Zaanse Schans is one of the most famous attractions in the Netherlands. Visitors come from all over the world to enjoy the typical, authentic Dutch windmills, wooden houses and crafts.
De Zaanse Schans is located twenty
minutes north of Amsterdam.
Situated in typical Dutch surroundings, there is plenty to see and experience. Besides our wooden shoe workshop, there is a variety of other traditional crafts, such as pewter casting, cheese making and multiple museums that will give you an insight in the rich Zaan history of chocolate and baked goods.
Four of the nine working windmills are open to the public. 'De Zoeker', an oil mill built in 1672, makes oil in the traditional way by grinding seeds and peanuts. 'De Kat', a paint grinding mill built in 1646, is the only windmill in the world to still produce paint pigments from the Rembrandt era. This windmill grinds big chunks of chalk, wood and minerals into pigment for the production of paint and dyes.
"Experience Holland, visit De Zaanse Schans"
At windmill 'Het Jonge Schaap', built in 1680, the logs are still pulled from the Zaan river before being sawn into large planks. The fully restored windmill 'De Huisman', which dates back to the 1786, is the place where the authentic Zaanse Mustard used to be made up until a decade ago. A cheese farm can be found on the Zaanse Schans too, where you can taste over 30 varieties of Dutch cheeses. Diamonds are cut and Dutch pottery is painted by hand at 'De Saense Lelie'. There is even a traditional distilled liqueur made here at the Zaanse Schans (tip: goes together great with a piece of apple pie or a Dutch pancake).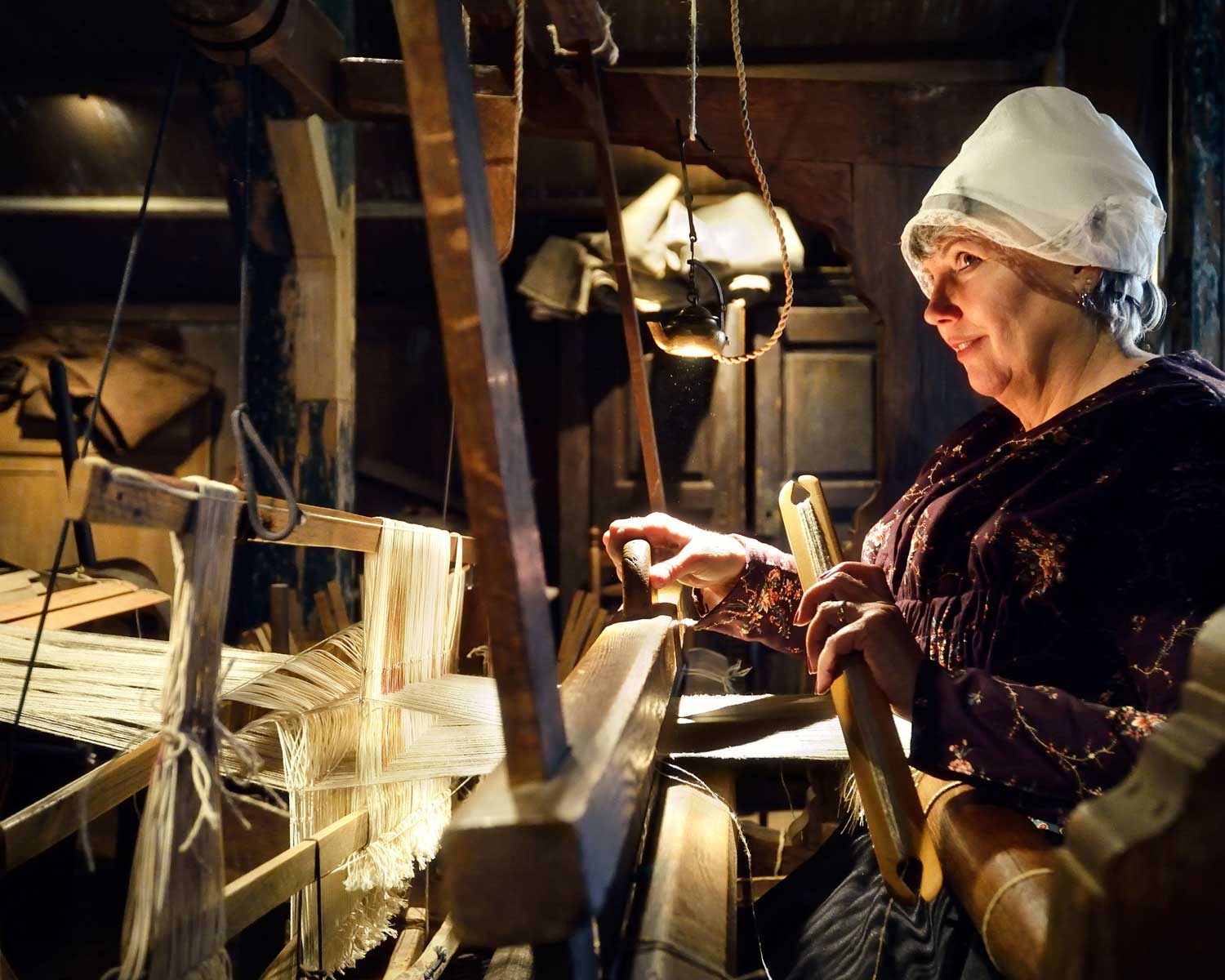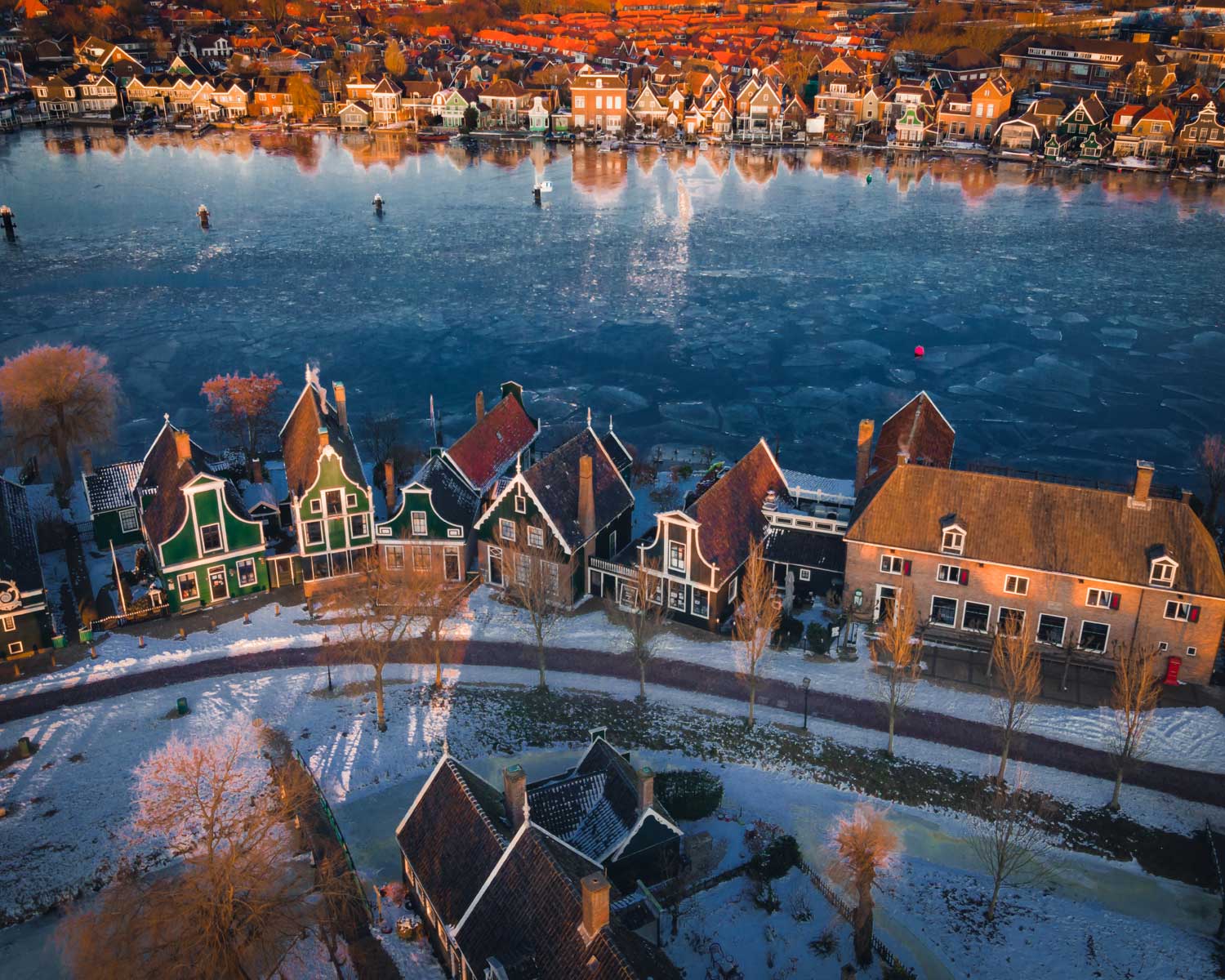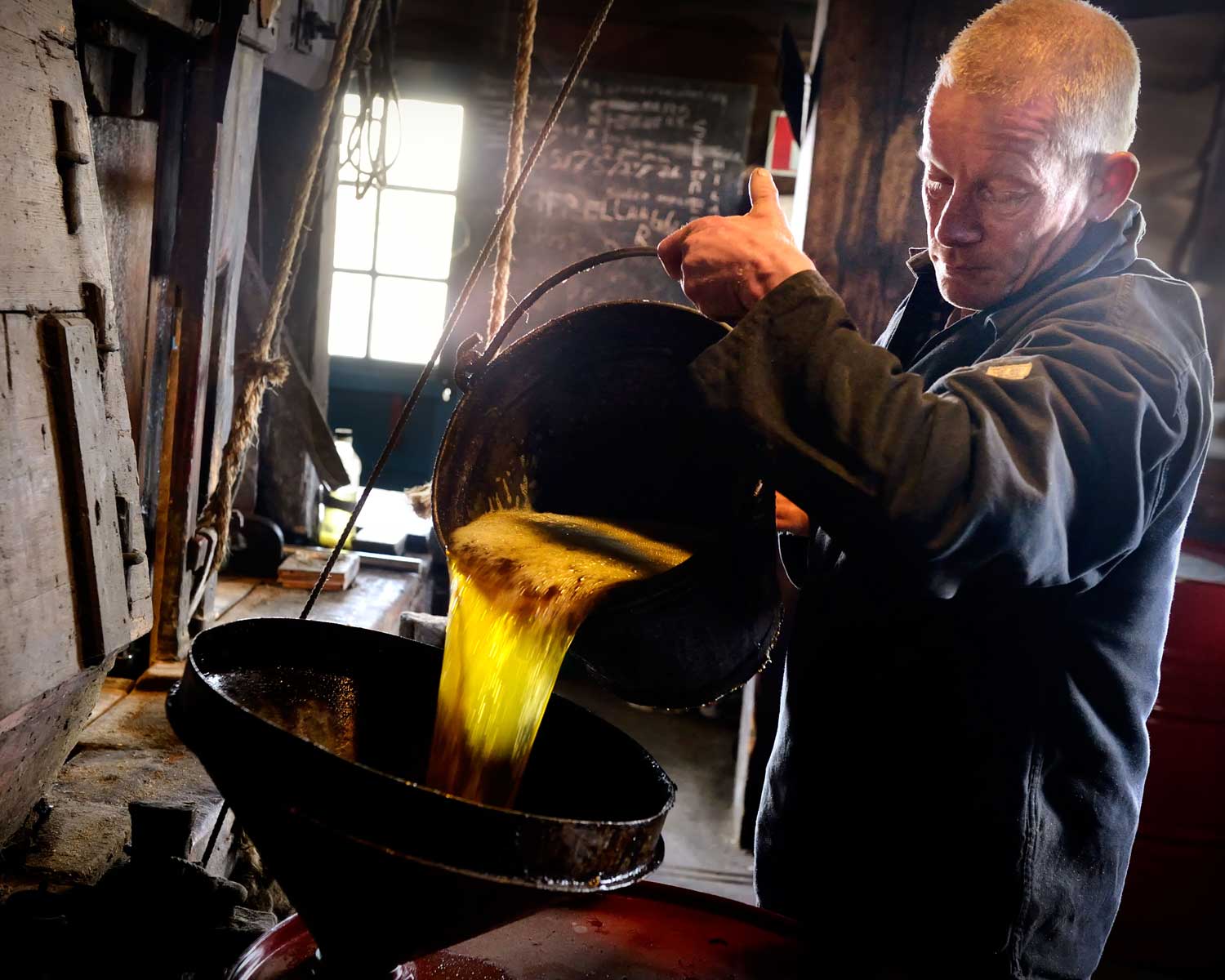 The supermarket chain 'Albert Heijn' originated in a small grocer's shop in Oostzaan. This original grocer's shop has been moved to the Zaanse Schans, including the original layout and furniture. Multiple museums can be found on the Zaanse Schans, such as the Zaanse 'Time' museum, which houses a unique collection of Dutch clocks. Along the 'Zeilenmakerspad' you will find the bakery and museum 'In de Gecroonde Duyvekater', which thanks its name to the Zaanse delicacy 'Duyvekater', a local, popular sweet bread. This authentic shop sells traditional Dutch bakery products, sweets and confectionary. A number of Dutch restaurants can be found on the Zaanse Schans too, as well as shops with something for everyone. It is easy to imagine you have stepped back in time as you walk beside and between the windmills and green, wooden Zaan-style houses. The houses are still inhabited and multiple families call the Zaanse Schans their home. You can stay overnight at Bed & Breakfast 'Heerlijck Slaapen'.
The Zaanse Schans is a unique windmill village where you will find yourself wandering through living history. Come, explore and experience De Zaanse Schans for yourself. De Zaanse Schans is open 365 days a year, as well as most locations.